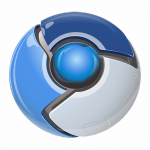 I'm really only bothering to mention this since it does impact Overdrive Read for some people.
Given these factors we've decided to retire Chrome Frame, and will cease support and updates for the product in January 2014. If you are a developer with an app that points users to Chrome Frame, please prompt visitors to upgrade to a modern browser. You can learn more about these changes in our FAQ.
Read the full article on the Chromium Blog.