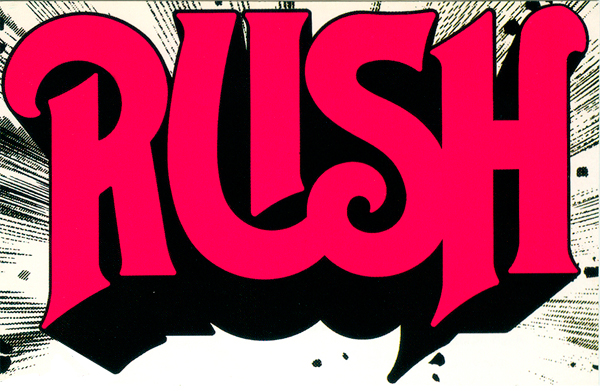 March 1st 2014 will mark the 40th Anniversary of the release of the eponymous debut album by Rush on Moon Records. Forty years later and Rush is still as relevant as ever. A working band releasing a new live DVD, Blu-Ray and CD of their "Clockwork Angels" tour which began on September 7, 2012 in Manchester, New Hampshire and ended on August 4, 2013 in Kansas City, Missouri. Adding even further to 40 years of achievement. Rush was also inducted into the Rock 'n' Roll Hall of Fame in April of this year.The band's induction into the Rock 'n' Roll Hall of Fame was due in no small part to the determination of their fans who rallied endlessly for their admission since and before 1998 when Rush first became eligible for the nomination.

As the 40th Anniversary of Rush's debut album quickly approaches maybe there's something any fan with internet accesss can do to celebrate 40 years of Rush.

By now most of us are familiar with the thousands of Google Doodles commemorating a wide array of events and anniversaries throughout the years appearing on Google.com. What if there were a Google Doodle on March 1, 2014 to celebrate the 40th Anniversary of Rush's debut album?

Yes, we know the terminology can sound silly, but intellectually we also know – cool is cool. And this would be cool!

There's no guarantee there will be one and no one can really answer this other than Google, but we Rush fans can do our part to contribute to the possibility of this by writing and encouraging the Google Doodle Team to commemorate a Google Doodle to Rush on March 1, 2014.

For more information about the Google Doodle "Click Here".

Please spread the word fellow Rush fan and join us in emailing ideas for a 40th Anniversary Rush doodle to the Google Doodle Team.

Send your ideas and suggestions to proposals@google.com.